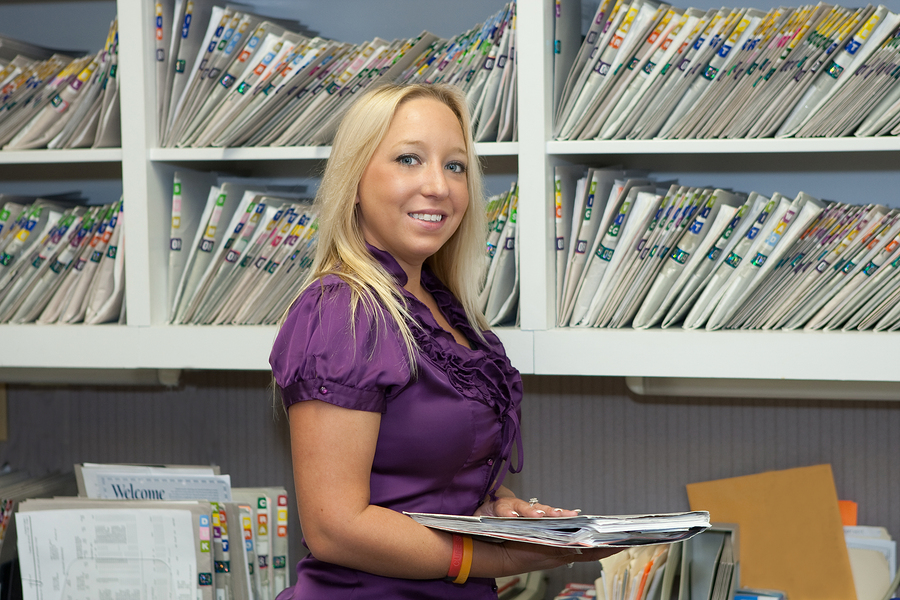 Much of the discussion around record retrieval centers on the requesting party. However, records custodians are a critical component in any retrieval request. At ABI, we are proud of the long-standing relationships we maintain with medical records custodians around the country. For over 35 years, we have worked with these professionals to help our clients obtain the records they need quickly and affordably.
Records custodians play a vital role in record retrieval. They stop records from falling into the wrong hands, and they assist legal and insurance professionals in quickly and efficiently handling cases and claims. Here's an in-depth look at these important responsibilities.
Records Custodians Safeguard Data
In recent years, data theft has become a serious problem. In 2016, 15.4 million Americans were victims of data theft, with losses totaling $16 billion. The business sector was the most common target, with 45.2% of all data breaches targeting small, medium, and large businesses. However, medical and healthcare institutions came in second, with 34.5% of all breaches involving a hospital or other healthcare organization.
The problem has become so widespread that a growing number of businesses purchase cyber security insurance to help manage the risk of data breaches.
However, cyber security insurance only goes so far. The best defense against data breaches is high quality data encryption and sound records management policies.
Records custodians use encryption to ensure that medical records and other important documents are secure. They also make sure that records requests contain the information and authentication required by federal and state law. Before dispensing any information, records custodians take care to verify that a requester has the legal authority to obtain data about a patient or individual, either through a subpoena or a Medical Authorization in which the client signs document allowing legal and claims professionals to access their records. In many ways, they are the first defense against data theft.
Cases and Claims Depend on Records Custodians
Records custodians manage a high volume of records every day — with more being piled on their desk all the time. Most hospitals and other large organizations have records departments that specialize in processing requests. These departments are staffed by records specialists who understand the importance of having the proper subpoena or authorization from the document retrieval company or other party making a request for records. The duties of a records custodian include:
Understanding federal and state records privacy and records management laws.
Processing requests for records.
Collaborating with local, state, and federal government representatives to gather and process public records.
Creating record retention policies and revising them as needed.
Identifying and storing inactive records.
Determining proper record disposal practices.
Maintaining a list of records, their location, and assigning disposal dates.
Depending on the organization, a records custodian may have other important responsibilities.
In addition to complying with federal and state privacy rules, many records custodians have their own internal rules and procedures for processing records requests.
Without medical records (as well as countless other important records), legal cases and insurance claims are stopped in their tracks. Lawyers and insurance professionals depend on records custodians to provide a fast turnaround of records requests.
At ABI, we maintain relationships with custodians in all 50 states. In many cases, we also maintain direct links to their records management systems, which allows us to make requests directly — resulting in a faster turnaround.
Contact ABI Document Support Services to Learn More
ABI Document Support Services works with law firms, insurance professionals and records custodians to deliver litigation support services and document management solutions. To learn more, contact us through our online contact form or give us a call at (800) 266-0613.