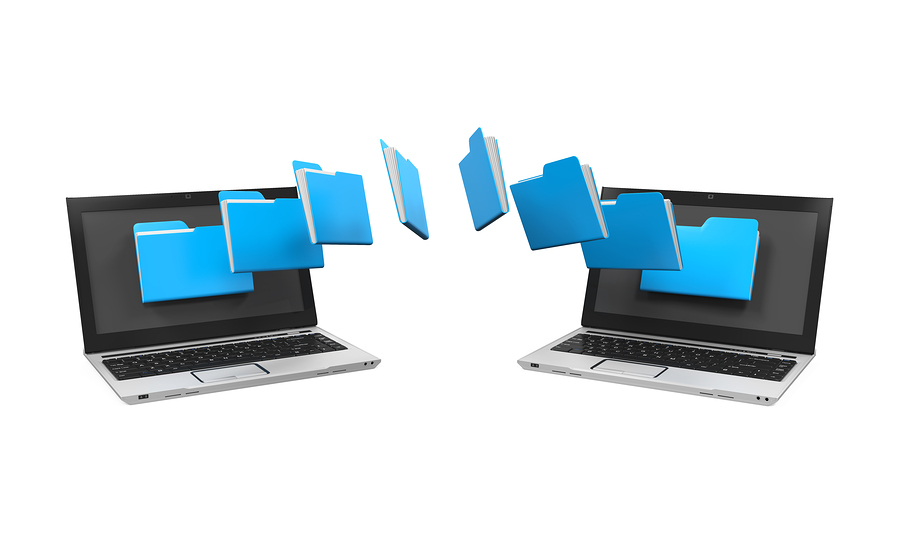 At ABI Document Support Services, one of the most common questions we receive is how we're able to provide rapid document retrieval to insurance and legal customers across the country. Here is an in-depth guide to our process, as well as what sets us apart from other record retrieval companies.
How We Make Coast to Coast Document Retrieval Happen
At ABI, we deliver documents in any combination required — including electronic, paper and CD/DVD formats — all with our faster turnaround.
From placing your first order, to electronically receiving the records, ABI's entire process is built on proprietary technology that provides our clients and our internal staff visibility into every step of the retrieval process.
The Largest Network of Field Agents of Any Document Retrieval Company
ABI employs the largest network of field agents with sustained, long-term custodian relationships. This team is supported by dedicated field schedulers, allowing ABI to provide unrivaled, excellent records retrieval in all 50 states. Additionally, our expert team facilitates a seamless onboarding experience for national, regional and local insurance carriers.  
ABI's network of field agents is the largest of any document retrieval company in the nation. ABI will obtain the documents you need quickly and affordably. When you work with ABI, the only thing you'll have to worry about is how you're going to use the extra time you will gain by outsourcing your records requests.   
Easy Ordering.

Our system makes it easy to order the records you need. Using our online ordering system and short, user-friendly order form, our customers simply give us the information they require, and we take care of the rest. No hassles, no tedious follow up and no worries. Once ABI receives your order, our team reviews it to make sure we have the information we need before adding it to our system.

Subpoena Preparation.

ABI can retrieve records with a client authorization form or by issuing a subpoena. By taking on tasks like subpoena preparation and service, handling payment of witness fees, and following up with facilities, ABI lowers your costs and gives you more time to focus on higher value tasks.

 

Experienced Field Team.

As industry leaders for over 35 years, the ABI record retrieval team consistently delivers the fastest record turnaround time for document retrieval. Our field team handles scheduling all necessary appointments with record custodians for accessing and copying medical, educational, employment, military and other types of records. Our field team scans records on site and sends them to our U.S.-based production team for review, quality control and bates stamping.  

Long-Term Relationships with Record Custodians Nationwide. Our record retrieval team has also long-established relationships with record custodians around the country, and we use secure interfaces that allow us to request and receive records quickly and securely.
ABI knows that retrieving records requires a superior rapport and relationship with record custodians. With more geographical coverage and the largest network of field representatives among any record retrieval company, ABI has forged long-term working relationships with custodians across the country. Our experienced field schedulers provide support to our field representatives and know the preferred processes and special requirements of each custodian to ensure the quickest retrieval of your requested records.
Get Your Records in a Variety of Formats.

Once the ABI team has uploaded your records to our system, you can receive them in a variety of formats, including paper, electronic and CD/DVD. For more power, you can review, analyze and begin summarization with eSummary by ABI™. Sort records chronologically, perform a full text search, and use the client-generated summarization tool. Start summarization with the first record uploaded

Save Money.

For lawyers and insurance industry professionals, record requests and the related follow up are time-consuming processes that take them away from other more profitable tasks. At ABI, our experienced team of schedulers and record retrieval specialists takes the hassle and headaches out of the document retrieval process, freeing up more time in your schedule for higher value tasks.   
Live Order Status Updates Available Any Time
Our order-tracking dashboard allows ABI's clients to check the status of their document retrieval request in real time, any time. When ordering records from ABI, customize your experience to your preferences. Log in any time to review the live order status details or elect to have updates sent automatically via email.
Order records online with ABI's order-tracking dashboard and then review and summarize uploaded records with our propriety document management tool – eSummary™ by ABI.
Never worry about scheduling reminders or check-ins on your record retrieval requests again. We have established relationships with records custodians in all 50 states. In addition to knowing the types of information they require in a request for records, we know their turnaround times and preferences for follow up.  
Review, Analyze, Make Notes & Summarize All in One Platform
For legal and insurance industry professionals, records review is a tedious but inescapable task. Using traditional document review methods can easily take days or even weeks to sort through stacks of documents and hundreds of sheets of paper.
With ABI, you can start summarizing immediately, generate custom summaries, and sort records chronologically to create a timeline of events for your case.  
At ABI, we have eliminated the tedium of traditional records review. Our web-based record review and summation tool, eSummary™ by ABI allows you to access all of your documents from a central dashboard, where you can sort, organize, search, highlight and more.
Nationwide Reach for Record Retrieval
Unlike other record retrieval companies, which are limited to local or regional coverage, ABI's full service local offices are comprised of the most experienced records retrieval staff in the industry. Our dedicated focus on records retrieval without a distracting menu of non-retrieval services combine with our vast knowledge of regional legal requirements to make ABI the top industry experts.
With our national headquarters in Loma Linda, California, as well as regional offices in four other states, we can serve you no matter where you're located. Count on ABI for document retrieval services for every case or claim, and you never have to worry about finding a local document retrieval provider.
Contact ABI Document Support Services to Learn More
Are you ready to put the hassle of record retrieval requests behind you? Contact ABI today to learn more about the record retrieval solutions we offer.