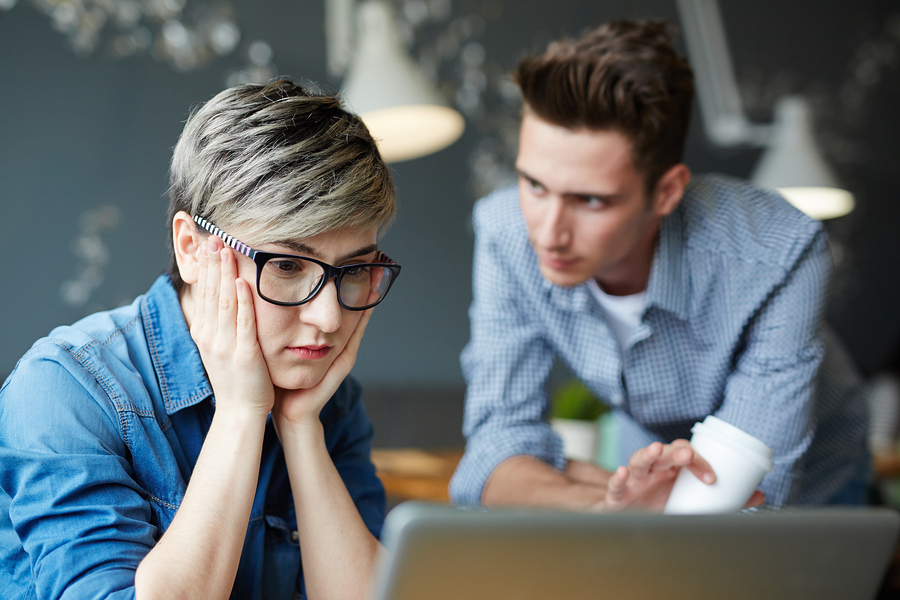 A record retrieval company can make getting medical records and other documents fast and painless. Instead of spending valuable time and resources tracking down facilities and following up on document requests, law firms and insurance professionals can focus on higher priority tasks.
However, it's important to choose wisely when selecting a record retrieval partner. If you select the wrong record retrieval company, it will cost you the very things you're trying to save: time and money.
With this in mind, here are four mistakes to avoid when outsourcing records retrieval.
Mistake #1: The Record Retrieval Company Isn't National
Many record retrieval companies are local or regional. Although they may have a strong presence in one or two states — or even a specific area of the country — they can't help you if you need records outside of their service area.
When your record retrieval company has a limited reach, you're forced to search for another record retrieval service provider in cases where you need records from a state your provider doesn't cover — outsourcing a service you've already outsourced.
The record retrieval company you choose should have a nationwide presence. Law firms and insurance companies handle cases and claims in a variety of jurisdictions, and it's impossible — not to mention impractical — for any lawyer or claims administrator to know the procedural rules in every state.
When you need medical records quickly, you don't want to spend hours researching the local rules for subpoenas or records requests, and you certainly don't want to search for a new regional provider every time you need records.
This is why it's important to partner with a record retrieval company. ABI Document Support Services retrieves medical records and documents in every state.
Mistake #2: The Record Retrieval Company Doesn't Offer Web-based Tool
The internet and email have made it possible to work from anywhere, and to work on the go. If your record retrieval company doesn't offer cloud-based and web-based litigation support services and document management tools, it's time to look for a new provider.
ABI's record retrieval platform allows clients to make records requests 24 hours a day, any day of the week, and all year round.
With ABI, you can also access your account from anywhere. When you need assistance, you can reach an ABI representative by phone, email or through your web-based ABI account.
ABI also offers encrypted data and document backup, so you never have to worry about losing or deleting a record. Once records are in your account, you can access them from any computer or mobile device.
With our technology, customers can:
Order records online 24 hours a day, 7 days a week, 365 days a year.
Track orders any time from any computer or mobile device.
Check order status any time and from anywhere.
Follow up on orders online.
Receive instant notifications when orders are updated.
Share files and documents easily and securely.
Organize and manage records with ease.
Summarize, review and analyze records on a secure, web-based platform.
Mistake #3: The Record Retrieval Company Doesn't Have Industry Contacts
In addition to a nationwide reach, the record retrieval company you choose should have long-established contacts with record custodians across the country.
Each record custodian, from national health insurance providers to individual physician's offices, has its own procedures for requesting documents. If your record retrieval company has to learn on the go each time you make a request, you end up bearing the burden of delays.
ABI has relationships with facilities in every state. From our field representatives to our U.S.-based, in-house records retrieval team, we know what each record custodian requires to deliver the fastest turnaround in the industry.
Mistake #4: The Record Retrieval Company Doesn't Offer Dedicated Customer Service
What kind of return on investment are you getting from your record retrieval service provider? One of the main reasons to outsource record retrieval is to cut costs. If you spend more time dealing with technical glitches or delays in your record retrieval requests, you're not saving time or money — you're losing it.
ABI has an experienced staff with deep knowledge of the rules and procedures for record requests in all 50 states. Because record retrieval is our sole focus, we are the recognized industry leaders.
We also handle the highest volume of retrieved records of any record retrieval company in the country, and we use proprietary technology that allows our customers to manage, analyze and summarize the records we deliver.
Most importantly, we are committed to delivering the highest level of customer satisfaction in the country. Every claims and legal office is assigned a dedicated Client Relations team who is familiar with your specific account needs. Your team is available via your web account, email or by phone for a quick and thorough response or, use our Online Status Tool to track the progress of your order – 24 hours a day, 7 days a week. ABI further supports this commitment to clear communication with regular client surveys for ongoing feedback to identify enhanced service opportunities and better customer satisfaction.
Contact ABI Today to Learn More
Outsourcing your record retrieval saves you time, money and resources. Contact ABI Document Support Services today to learn how we can streamline your record retrieval. You can reach us through our online contact form, or call us now at 800-266-0613.