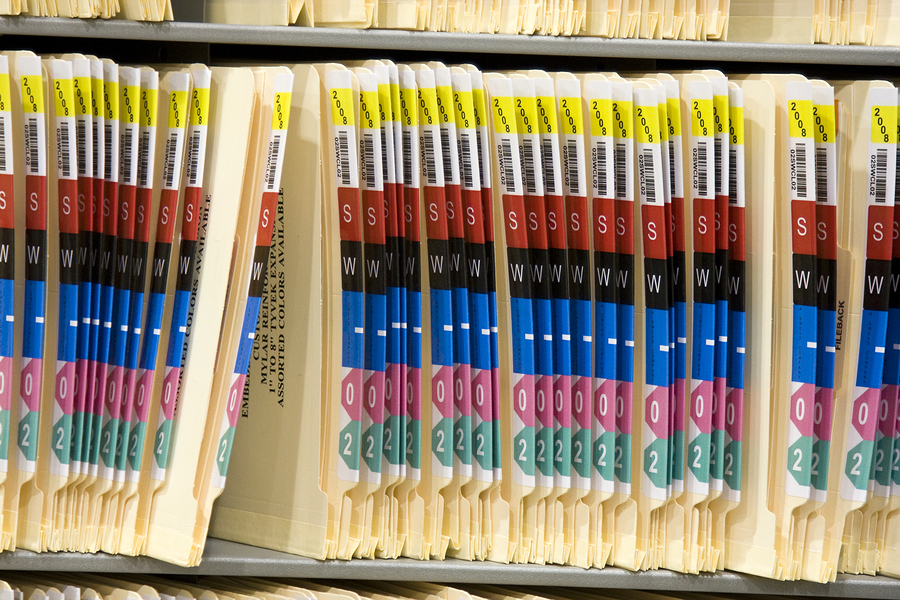 Record retrieval is a necessary but often arduous task for law firms and insurance industry professionals. Although some firms and insurance companies use in-house teams and resources to request medical records and other documents, more law firms and insurers are turning to a professional record retrieval company for their record retrieval needs.
Here are five reasons why outsourcing your record retrieval services is a good idea.
1. Get Medical Records Faster
As the saying goes, time is money. When you use internal resources and team members to manage your record requests, there's a good chance these team members also have other job duties and responsibilities within your organization. In other words, they aren't focused on record retrieval one hundred percent of the time, and this divided focus opens the door to mistakes and missed opportunities.
With a record retrieval company, however, the company's sole focus is getting the records you need.
Furthermore, record retrieval companies like ABI Document Support Services have more than 35 years of experience streamlining the record retrieval process and cultivating relationships with record custodians around the country. We know the forms they need, the processes they require and the steps necessary to expedite record requests.
Not only do you no longer have to worry about scheduling follow ups and contacting custodians, you can rest easy knowing you'll receive the medical records you need as quickly as possible, so you can begin reviewing and analyzing them that much faster.
2. Focus on Higher Priority Tasks
Record retrieval is an indispensable part of every case and every claim, but there's no getting around the fact that it's largely time-consuming and repetitive. There are forms to fill out, documents to submit and follow up calls and emails to attend to. Miss or delay just one of these steps, and your entire case or claim can get pushed back by weeks or even months.
When you work with a record retrieval company, these tasks are handled by a professional record retrieval team with years of experience handling record requests in the jurisdictions involved in your case or claim. At ABI, our clients receive real time status updates on their record requests, which means they never have to worry about a missed phone call or follow-up email.
By outsourcing their record retrieval, law firms and insurers can literally reclaim extra hours in their day, which translates to more billable time and more productive workdays.
3. Receive More Accurate Records
Medical records can be complicated as well as voluminous. At the same time, it's important to have a full range of medical records to support your case or help resolve a claim.
How do you know you're getting the complete picture of the medical records in your case? At ABI, our team members have long-established relationships with record custodians in every state and with every major health provider. We have the tools and expertise to issue comprehensive record requests designed to capture the records you need to support your case or claim. We leave no stone unturned, so you can be certain you have the full range of medical records relevant to your case or claim.
4. Reduce Costs
There are many ways that using a record retrieval company can reduce costs for law firms and insurance companies.
For firms that maintain an in-house record retrieval team, outsourcing can lower overhead expenses by allowing these team members to shift into other departments, where their talents can be put to better use working on core business matters rather than a periphery task like record retrieval.
5. Find the Information You Need More Quickly
Traditional document review methods involve sorting through thousands of pages of records and reports by hand. In many cases, you end up setting aside or throwing out more than you keep. It's a time-consuming task with a lot of work and little reward.
ABI has changed that by creating eSummary by ABI™ — a powerful record review and document management tool. eSummary delivers your records in chronological order in a user-friendly format that allows you to make notes, search for key words or phrases, highlight relevant text and make notes for easy reference or to share among various team members.
And if you're working on the go, eSummary Mobile lets you access critical information anywhere. Rather than sending privileged or protected documents over email, eSummary Mobile allows you to share documents and record summaries securely over an encrypted system.
Furthermore, eSummary Mobile features tools that make it easy to search documents by specific key terms, navigate easily between documents and search across all documents and folders for certain file names — all with a swipe of the screen.
Contact ABI Document Support Services to Learn More
Are you ready to make record retrieval easier, more affordable and more efficient? ABI Document Support Services can help. Contact us today to learn more.